Download the Chateau Nonchalant Vineyards app:
Chateau Nonchalant Vineyards Website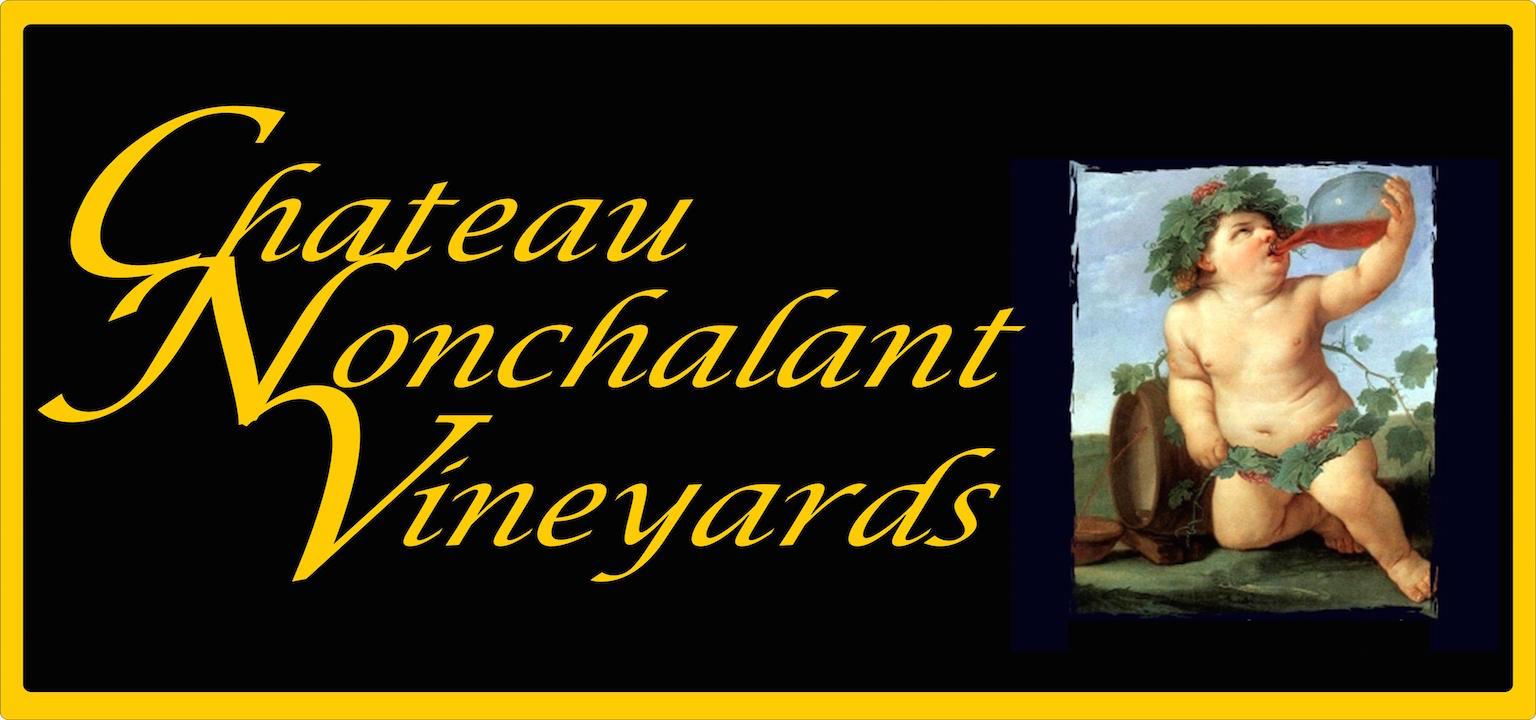 Welcome to the Chateau Nonchalant App. The vineyard was planted in 1999 by Weldon & Vicki Manning in one of the small valleys of the Umpqua. The south facing hillside was planted with grafted rootstocks with four varietals, Pinot Noir, Tempranillo, Malvasia, and Syrah. The root stocks were selected to match the microclimate and soil type that are present at the vineyard.



The first production years was 2005 and an estate Pinot Noir was produced that reflects the vineyards capability. Production has been limited to preserve quality and typically less that 1.5 tons per acre.



Our vineyard is on it's 16th year and has produced rich complex wines. Our tasting room reflects old world comfort and a warm friendly atmosphere.



During the summer months our patio is ideal for small events and picnics. We are open daily from 11:00 am to 5:00 pm daily.



Please come out and experience a unique and fun wine experience and learn the meaning of "nonchalant."