Download the Blue Pacific Realty app: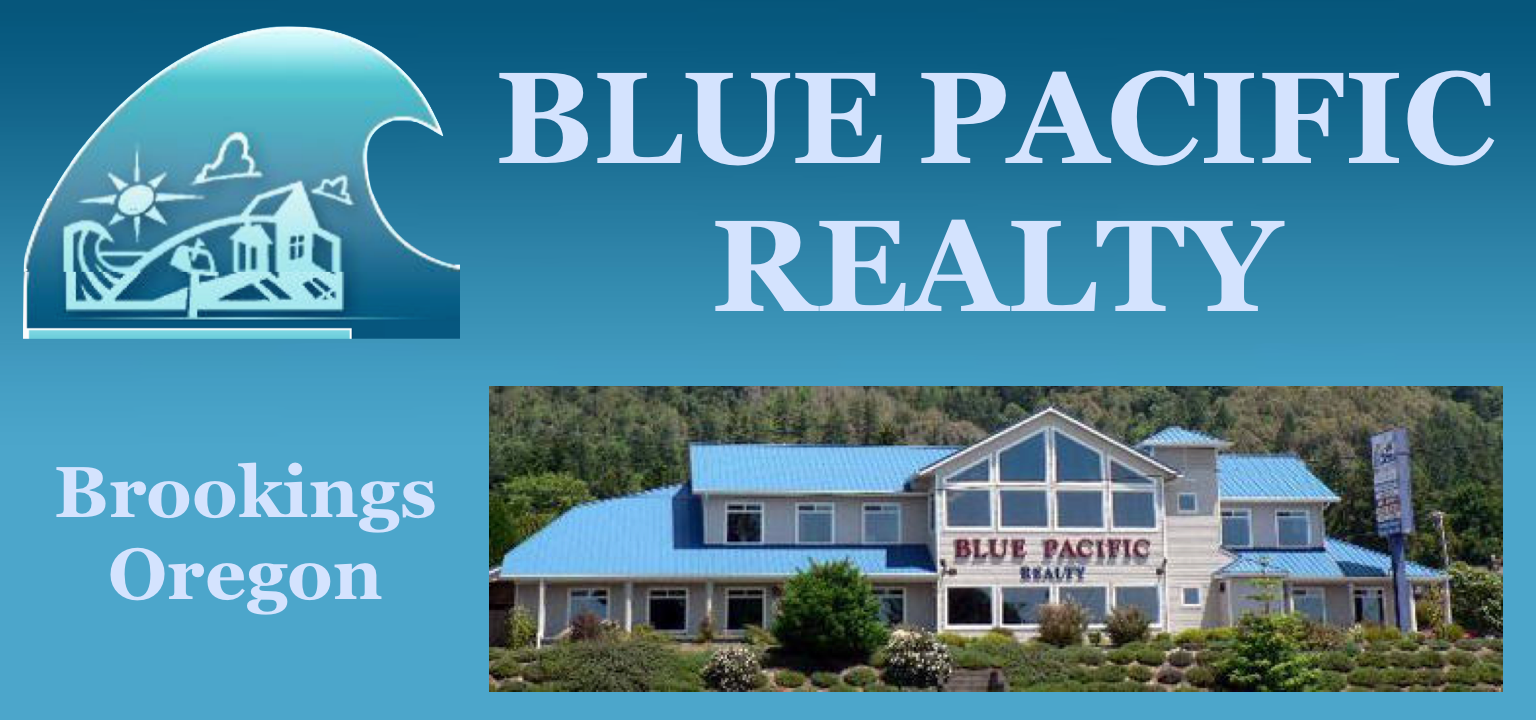 Blue Pacific Realty is located in Brookings/Harbor, one of the most beautiful spots on the Oregon Coast. Use this App to help us show you the area we love. Brookings and Harbor, Oregon is located in the southwest corner of Oregon and features spectacular views and quality living. It is bordered by the Pacific Ocean to the west, California to the south and the Kalmiopsis Wilderness to the east. Our Curry County coastline is one of the most accessible, breathtaking, and rugged coastlines in Oregon. Our mild climate has given us the distinction as "Oregon's Banana Belt". The Port of Brookings Harbor is one of the largest and safest sport fishing and commercial ports in Oregon. We have two picturesque rivers in our area, the Winchuck and the Chetco. It is a wonderful place to live and visit.



The Realtors at Blue Pacific Realty are very knowledgeable professionals who are here to help you find your dream property, whether it be oceanfront, riverfront, in-town convenience, acreage, view or investment property. Brookings Harbor may be small but we have a huge variety of possibilities. Our brokers want to make your real estate business transaction as easy and pleasant as possible.



Blue Pacific Realty understands the importance of the Internet, Mobile Applications and has always maintained an active presence with up-to-date information. This app offers all kinds of real estate property searches and local information. Plus, if you are a golfer, we have included CaddiePal, for unlimited, reliable and accurate GPS, scoring and stats of the surrounding courses. Enjoy.