Download the Bandon Fish Market app: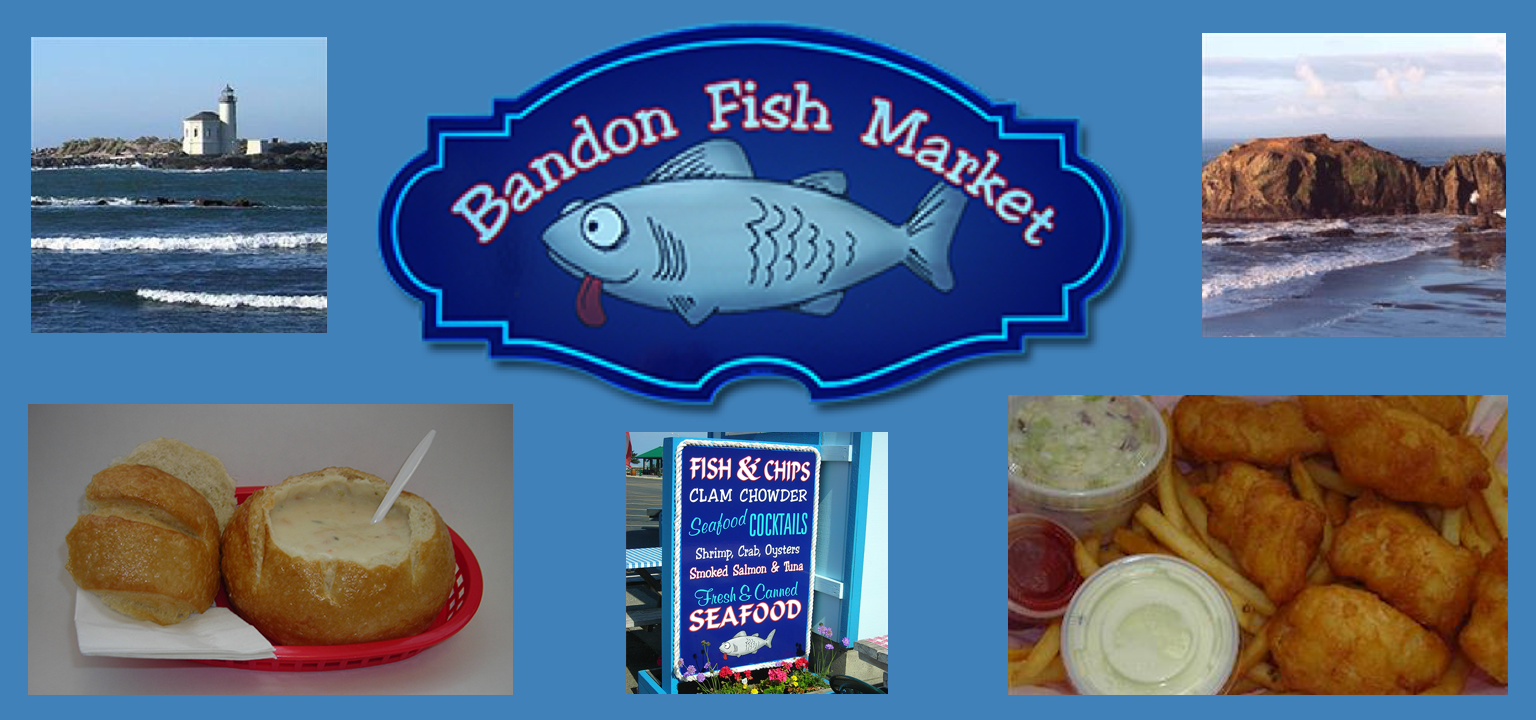 Welcome Aboard the Bandon Fish Market app, the ideal place to find and enjoy traditional Fish & Chips on the Southern Oregon Coast. Use this app to browse our full menu. Contact us directly from the app to place your orders ahead time and avoid waiting in line. We are located in Bandon's picturesque Old Town Waterfront, and the app will provide you with directions to us.

Also, our app provides information about great local lodging along with an array of other attractions and activities, beach access points including the Coquille Lighthouse. Get local tide table information and unlimited golf GPS, scoring and stats on the local courses.

Our little blue building stands as a landmark for our traditional recipes, fresh products and genuine good service. For over 28 years, our guests have enjoyed our signature Cod or Halibut fish and chips, local Bay Shrimp & Dungeness Crab zesty cocktails and sandwiches, delicious chowders, local oysters and a tasty variety of smoked Salmon and salmon jerky. Our fresh fish case will tempt your inner chef...the selections vary with catches and seasons. You will discover delicious seafood, good value and great service.